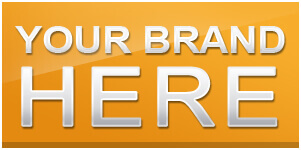 With a White Label Partnership with us, you can offer your clients immediate order execution and clearing, having no risk, and enjoying a very high share of the profits, all under your own brand! Using the very latest in technology, you can benefit from the years of experience and expertise that BrightWin Seccurities and Finance can offer and develop a platform using a proven operations formula with unparalleled levels of support.
By promoting your own white label, you enjoy the following benefits:
You market your own brand.
No risk! We do all the clearing and order execution.
High profits. We will share a large part of our profits with you.
Sate-of-the-art trading platforms – 1 account to access all trading platforms
Cooperating with the most experienced online broker. BrightWin Securities and Finance is the fastest growing online broker, and for a good reason. Our top of the line support, technical and financial staffs are all here to provide users with an unparalleled service experience. This adds to the bottom line – our customer value and retention rate is among the highest in the market.
Complete control and transparency. You view all your customers¡¯ activities.
There are 3 levels of cooperation:
1. Co-branding: you receive your own domain with the look and feel of BrightWin Securities and Finance, and enjoy our strong brand.
2. Partial White Label: you receive a distinct domain, a fully designed website, and your brand on the trading platform. You do the customer phone support and we do the technical assistance.
3. Fully Fledged White Label: you get your own website, domain, trading platform (icon, look & feel, language – all according to your requirements). You do the customer phone support and complete technical assistance.
Join our network of affiliates worldwide and expand your business and revenue potential while offering your clients one of the highest available levels of service and support. Those who would like to be our White Label Partners can contact us at customerservice@brightwinsecurities.com. One of our specialists will contact you, BrightWin Securities and Finance can assist partners with advertising and web design.