The Secrets of Successful Traders:
"Never focus only on trade Entries and Exits "
The Untold part of the secrets:
"You need a Complete Trading Plan, and Execution, execution, execution"
A Complete Trading Plan can be summarized into Strong table with 4 legs of Trade Management.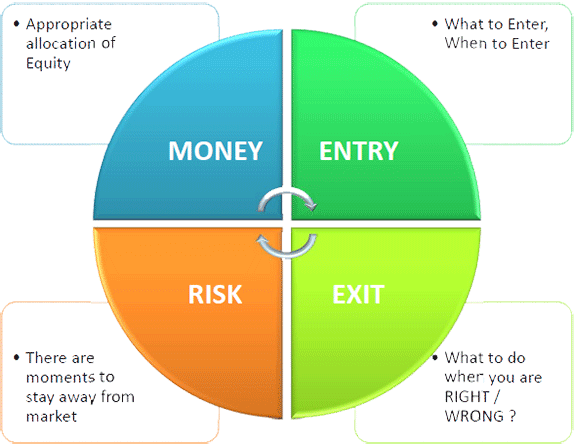 Even with the best trading plans, you won't be able to win consistently, due to executional and emotional issues.
You need high level of automation, but with a good portfolio performance management tool.
Brightwin Securities delivers to you our Smart Portfolio Management System, through its state-of-the-art Social Trading technologies embedded into the Trading Platforms.
Through the system, you are guided to trade like a Pro!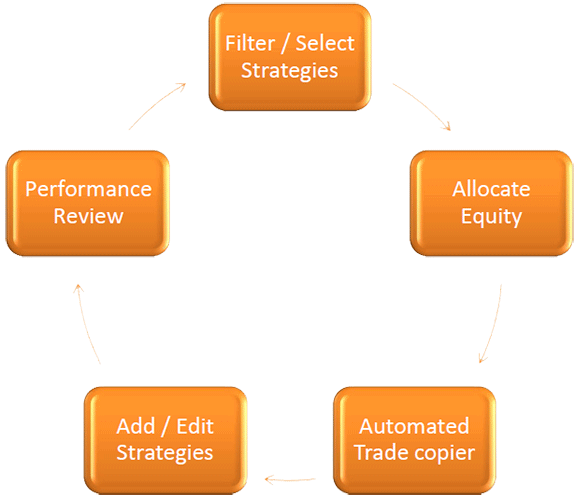 The system allows you to filter and select your preferred choice of trading style and strategies , and guides you to allocate your equities way before you take a trade.
A good trading strategies stood through test of time and market conditions. Our Strategies (Star Performer) Ranking and Filtering system facilitates your best combination of choices.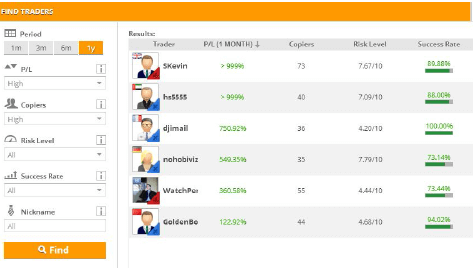 In short, the set up forces you to adopt the Complete Trade Plan like a full time trader.
The trades will be executed automatically, even when you are at work or asleep.
The monitoring of trade performance is as simple as ABC. You can manage the Equity trade allocation and choice of strategies at your finger tips even when you are on the move through our Multiple Trading Platforms